Non-Clog Pump Lift Stations
Non-Clog lift stations are used when the customer has a need for higher flow, and has a lower head pressure. Many cities and municipalities use our non-clog lift stations, as they are far more cost effective than gravity sewer systems.
Triple D can design a non-clog system from 12' diameter up to 30' deep. We can supply simplex, duplex, triplex and in some cases quadraplex stations, as required. Our non-clog pumps range from 2 HP up to 650 HP. All motor windings are Class H insulation, and rated to 180° C.
We can design a lift station with an attached valve vault or a detached valve vault.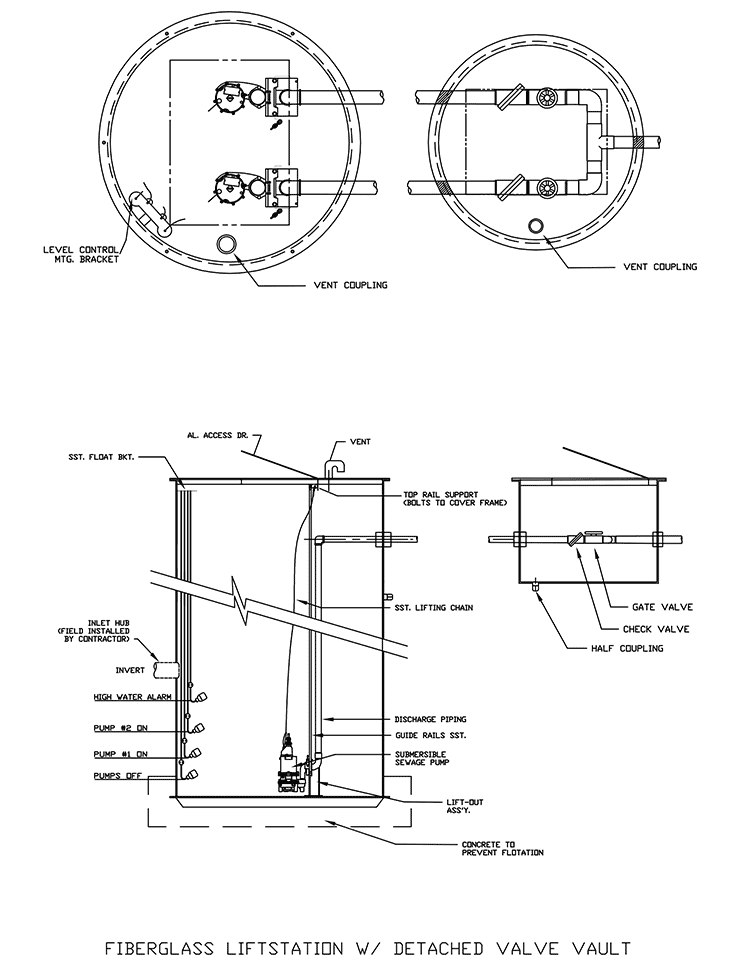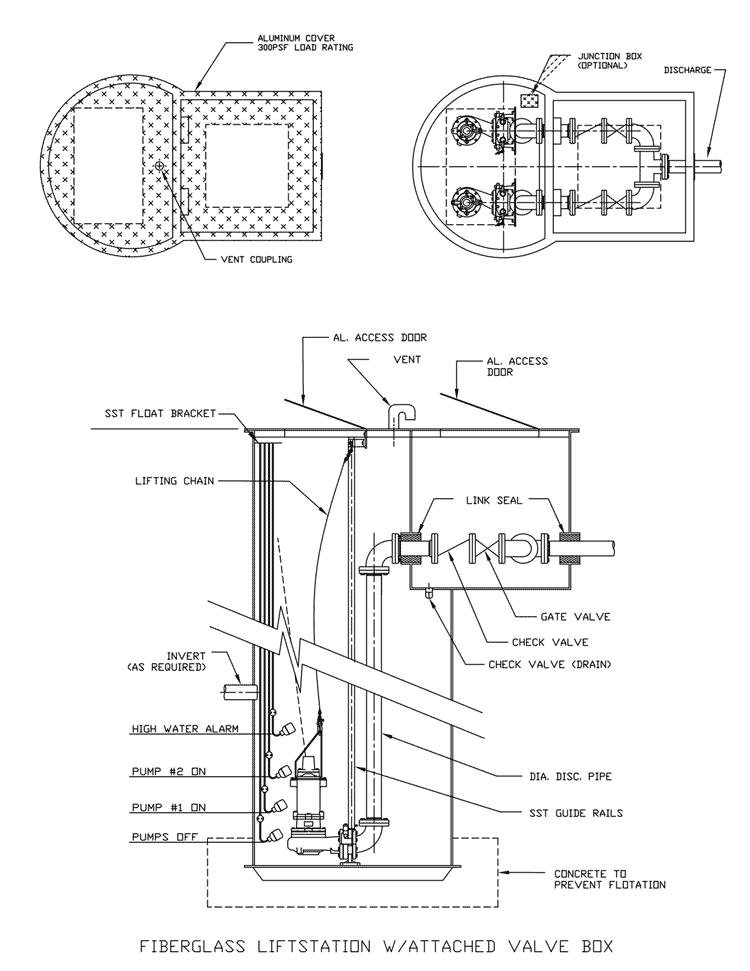 Motors are available for Class l, Division l, Groups C & D, Hazardous Area Classifications with FM Explosion Proof Approval. Our pumps have a 430F stainless steel shaft, which is cut from a single piece with precision-machined shoulder and hubs to positively support bearings and impeller. Large shaft diameter creates lowest deflection for minimal vibration, thus ensuring superior extended seal and bearing life.
Non-Clog pumps are available from 3" up to 20" discharge. We can supply non-clog pumps with 208, 230, 460 volt, and using 1PH or 3PH. Your non-clog lift station can be designed with an attached valve vault, or a separate valve vault.
Our non-clog lift stations are completely non-corrosive, and can be delivered fully assembled to the customer.
---