Grinder Pump Lift Stations
Grinder pump lift stations are typically used for applications requiring high head pressure, and low flow. Grinder lift stations fit residential, commercial, and municipal installations.
Triple D can design a grinder station with wet wells as small as 24" diameter x 36" deep, and as large as 12' diameter x 30' deep. Our grinder pumps have a multi-vane impeller, cast iron with hardened stainless steel cutter, and bronze or stainless steel components.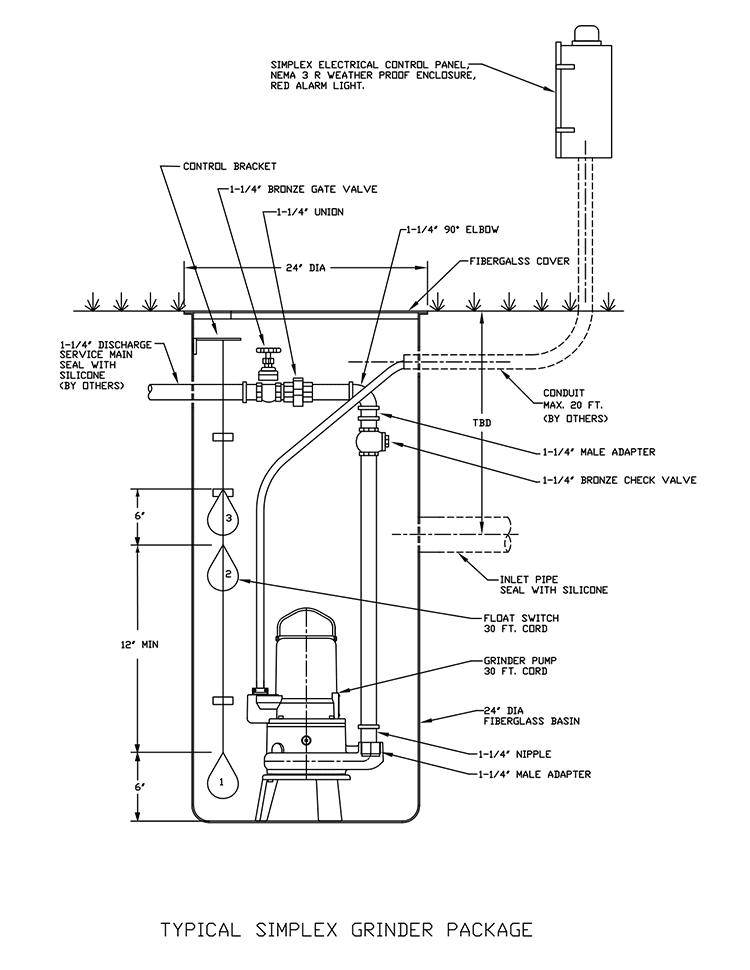 They are available in Class l, Division l , C & D Explosion proof. They have various abrasion and corrosion resistant coating and treatments. We can supply grinder pumps ranging from 2 HP up to 15 HP, with voltages of 208, 230, 460, and using 1PH or 3PH. Grinder pump lift stations are available in simplex, duplex or triplex. We can design your lift station with an attached valve vault, or separate valve vault.
Our grinder pump lift stations are non-corrosive, and can be delivered fully assembled to the customer.
---

Simplex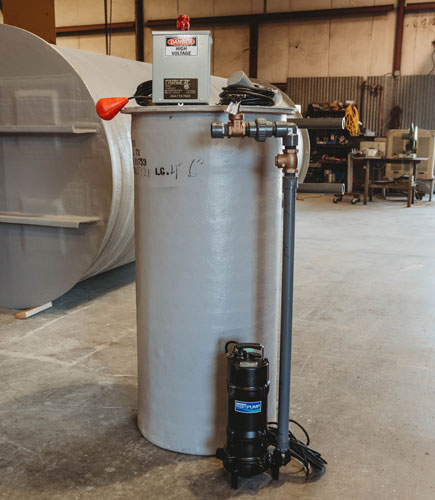 Duplex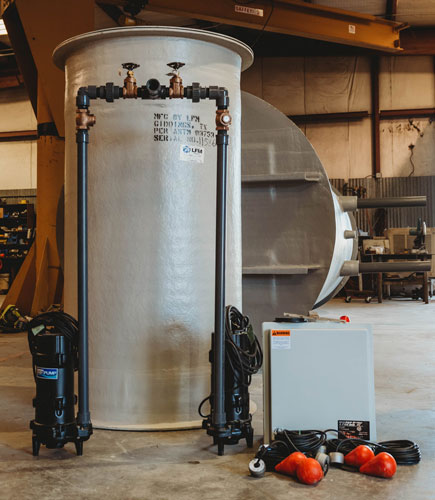 ---